Determined win for Barnestoneworth in local derby
FORESIGHT : Denley Moor striker Harley Smith looks for the best gaps through the Barnestoneworth United defenders, including Lino Manca (at right) in Saturday's game.
Barnestoneworth United showed their determination with a solid 4-2 win over club colleagues Denley Moor in the latest round of the Orange over 35s football competition.
United opened the scoring when Brett Hazzard sent a well-placed through-ball to find Andy Holmes ready to find the back of the net.
Minutes later, the Denley combination of Harley Smith, Richie Shields and Nick Hyndes leveled the score.
Denley started the send half the better with two good chances, but the side weren't able to put goals away. United keeper Andrew McGuire making the difference, leaping on a Harley Smith toe-tap to prevent a goal.
United striker Glen Harpley broke through mid-way through the second half, seizing on an Andy Holmes cross to score.
Denley again leveled from a penalty when Harley Smith found himself on the end of an enthusiastic shoulder-charge.
Both sides had their chances but United made the most of theirs. United winger Marty Felice sent in a long shot that bounced in off the far post.
The lead stretched to 4-2 soon after when Felice again sent a pass to Chris Jacobs who lobbed a floater in over the Denley keeper's head.
In other games Millthorpe Tigers kept up their unbeaten run with a 2-1 win over Gladdyatahs.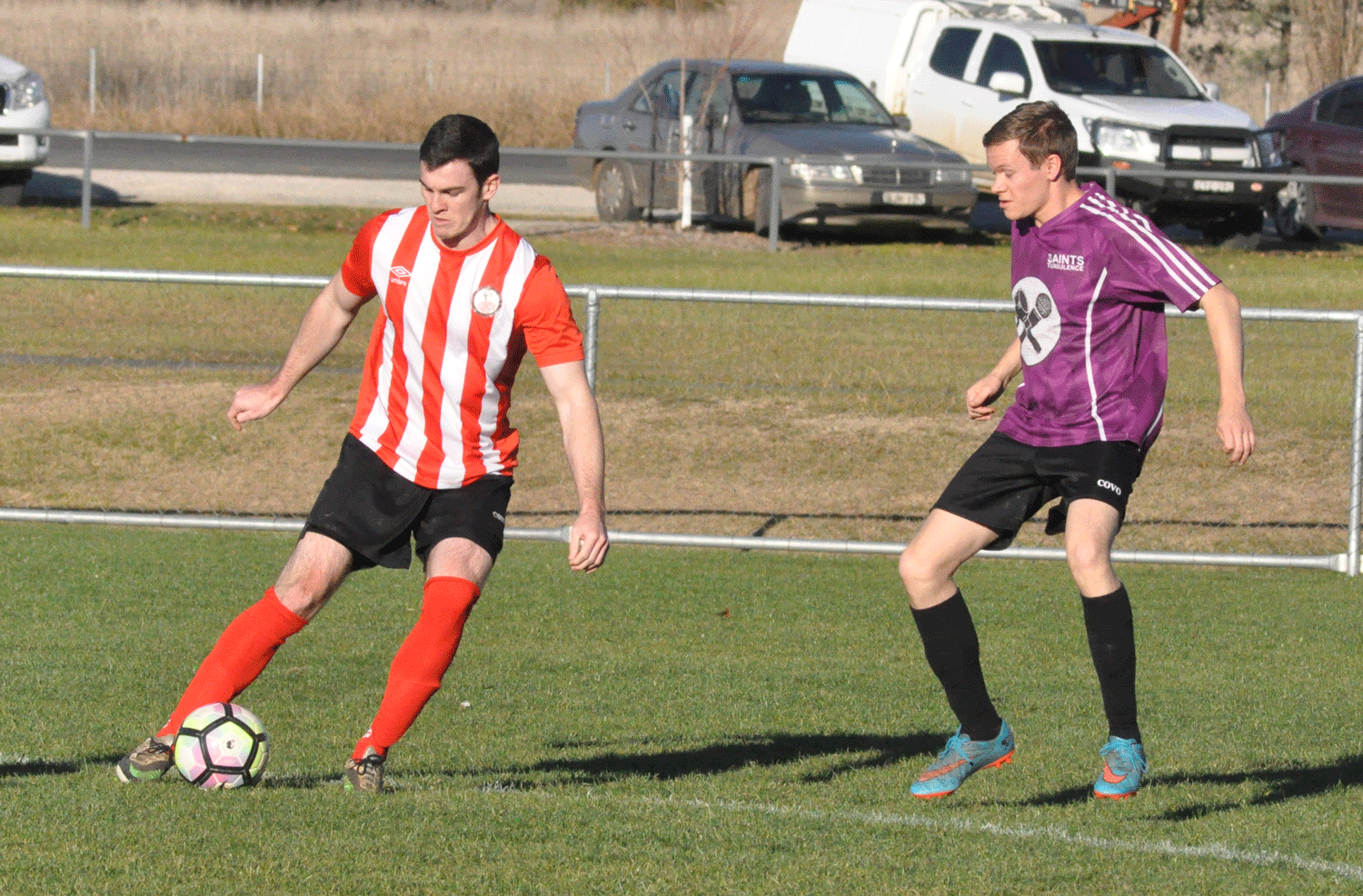 In A-Grade, Barnestoneworth A-Grade kept up their pressure on the teams at the top of table with a 3-1 win over Saints Turbulence.
Mitch Jacobs scored two and Ibby Yunusa added another to give their side the win.
In other games, Barnstoneworth United B Grade toughed it out for a 2-1 win over CYMS B in a cracker of a game at on the outer courts at Jack Brabham.
It was a battle to the very end with Barnies coming out on top and securing their place at the top of the table.
Jeremy Boulton scored both goals for Barnestoneworth, the second coming late in the second half.